Vince
Shih Poo
Vince, Male
DOB: July 29, 2023
TAKE HOME: September 30, 2023
Deposit fee: $200.00
Full adoption fee: $1,300.00
If you are certain this puppy is for you, we recommend placing a $200.00 non-refundable deposit allowing us to hold them for you until pickup or delivery can be arranged (for an additional fee).
Breed:
Male Shih Poo
Estimated Mature Weight:
8-10 lbs
Vaccinations:
Up-to-date on all vaccinations and de-wormer (records included)
Health:
Well-puppy vet check at 7 weeks
Microchipped:
Yes
Breed Summary
Shih Poos are quiet and typically obedient to their human family members, but they can be shy around people they don't know. The breed is known to do well with other pets and children, and their Poodle genes make them smart and relatively easy to train. They are friendly, affectionate, and eager to please. Shih Poos need moderate exercise for both their physical and emotional health. They love a daily short to medium-length walk, and they'll enjoy opportunities to play outdoors. Don't leave them alone too long though; they can become a little mischievous when left to their own devices. The breed enjoys obedience and agility activities; they can use their clever minds and stay active this way.
Want to learn more about this puppy?
Vince's Parents
Mother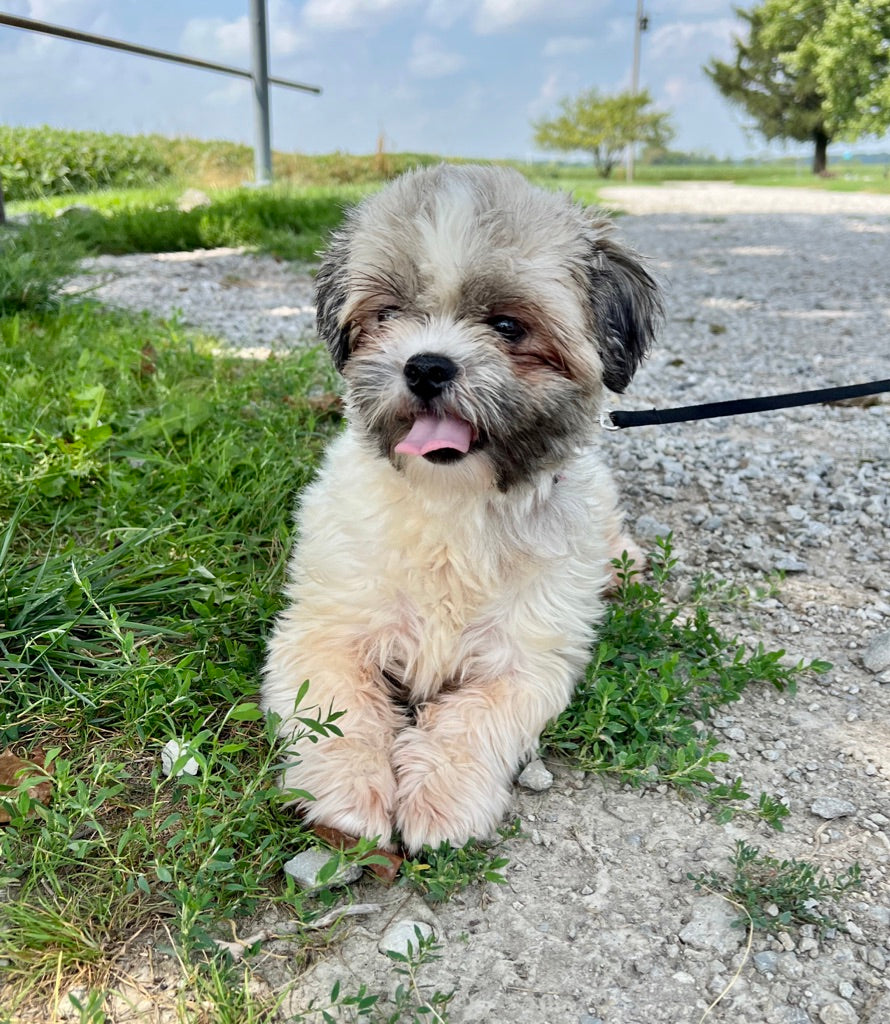 Dollie - ShihTzu 10 lbs
▶
▼
Vince
◀
▲
Father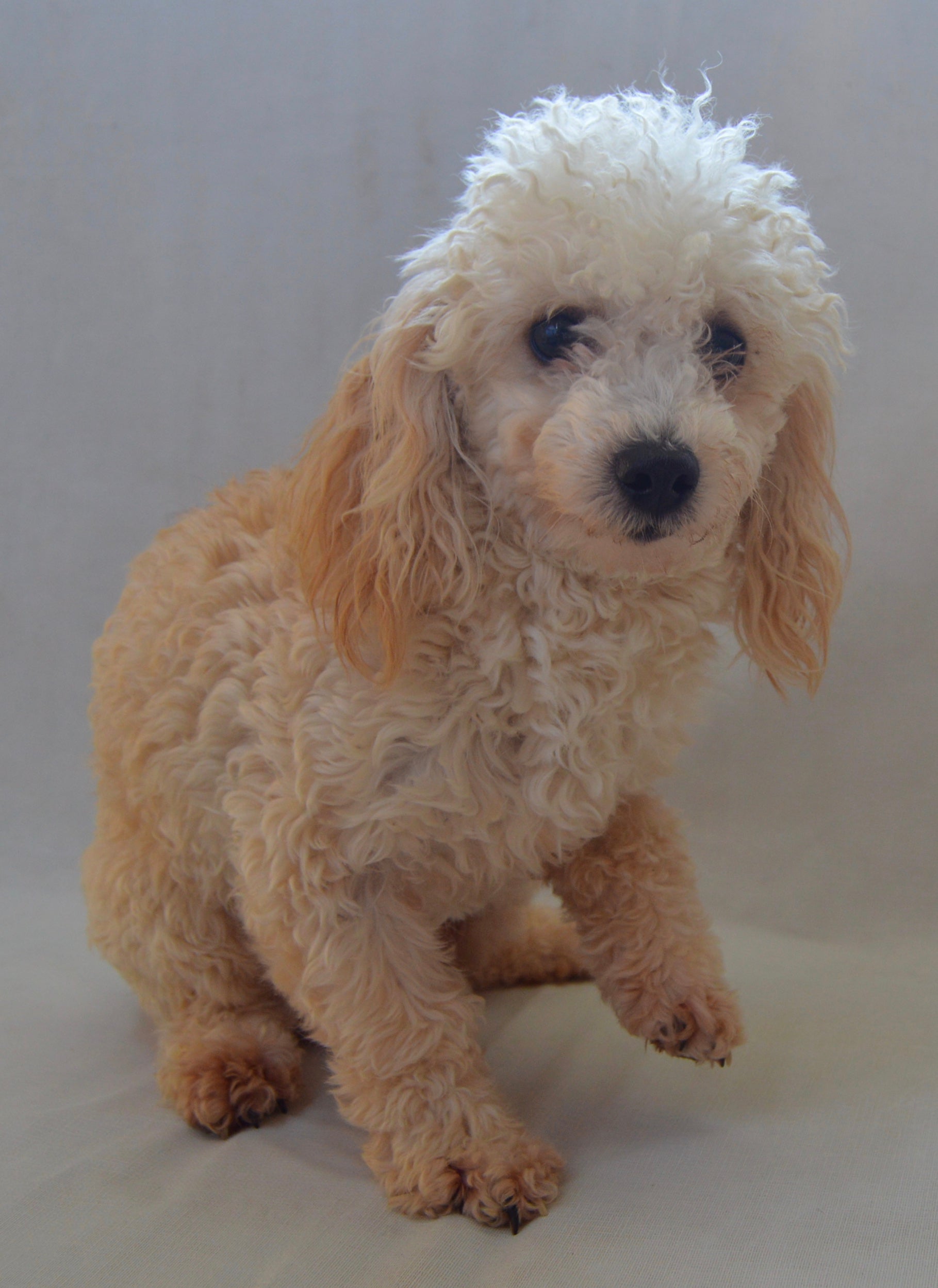 Micah - Mini Poodle 9 lbs
Other puppies you may like