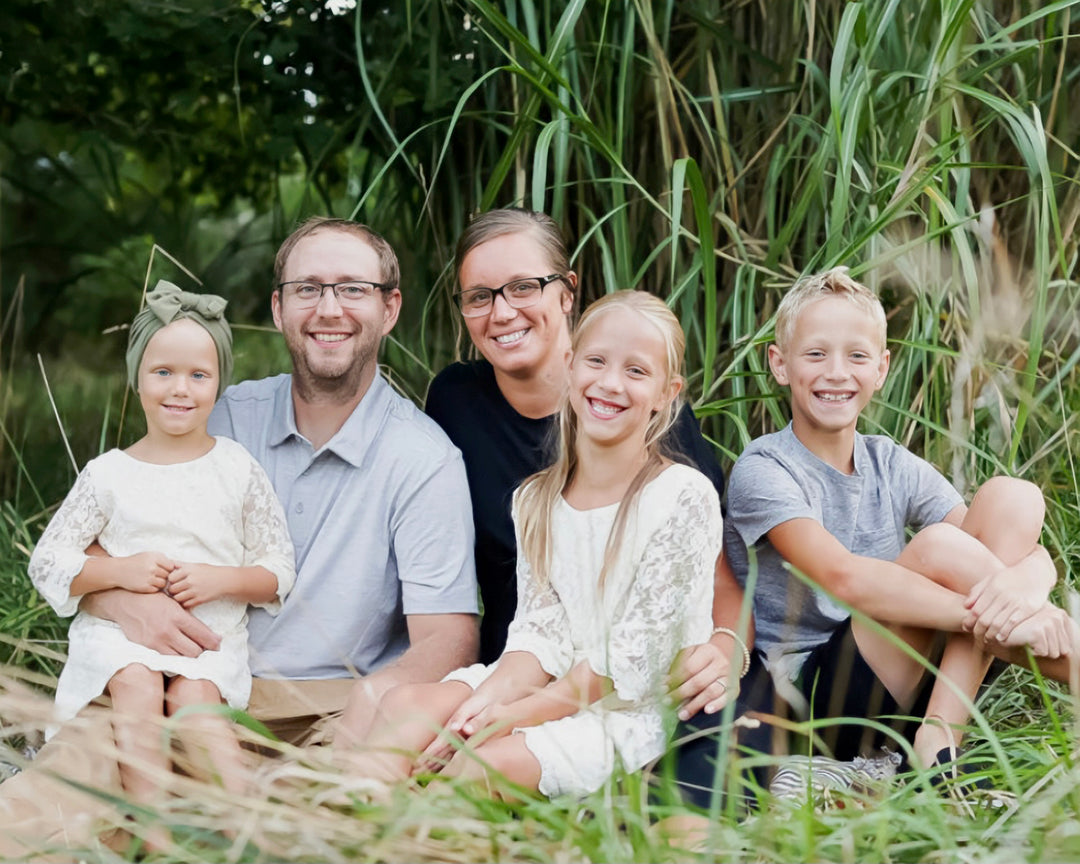 Meet the Herschberger Family
Welcome to Creekside Puppy Adoptions! We are the Herschbergers, a family of five living on four acres of rural Illinois countryside. We have always loved the country lifestyle and are so happy to be raising our children in this peaceful setting. Our family has been raising puppies together since 2013, and we can't wait to help you bring a puppy (or two?) into your life.

Clint grew up in the country and has raised dogs since he was a kid. His first dog was named Mindy, a mutt and neighborhood barn dog. Carolyn spent time on a dairy farm as a child and grew up with all kinds of animals. We met when we were only 16 and married in 2008.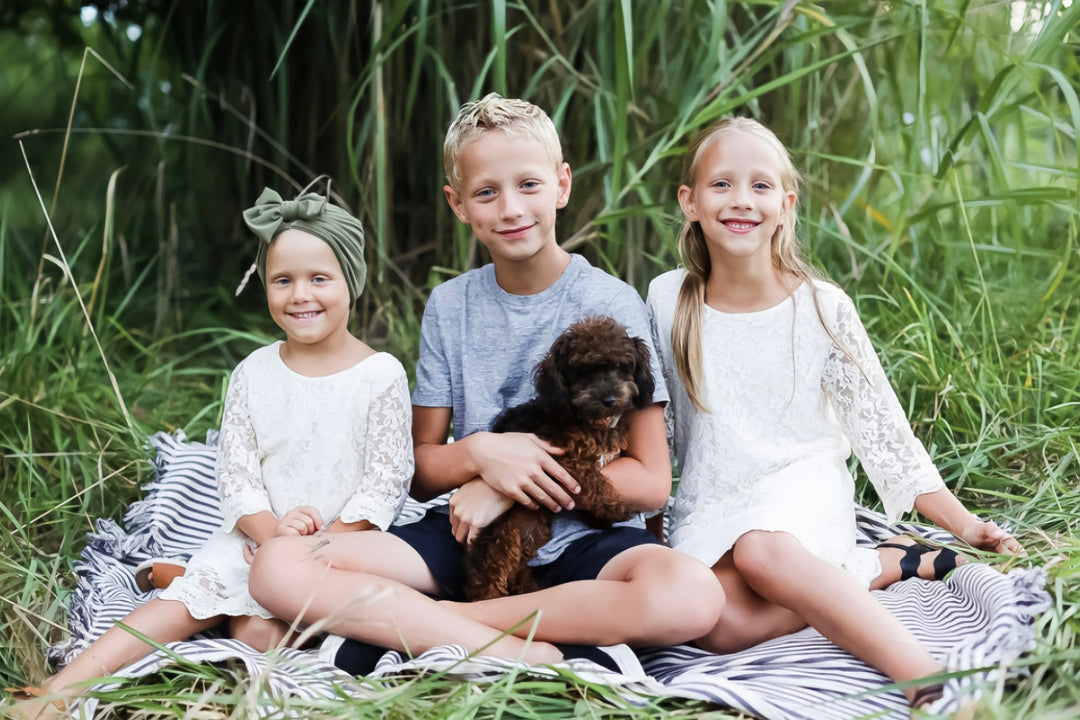 In 2013 we purchased Goldie, our first pure-bred female, to start raising registered puppies. At the time it was a side business for us, something we could all enjoy doing together as a family. By 2019, demand for puppies was high, and we established a partnership program with other breeder families. Demand only grew into 2020, and in May 2020, we made Creekside Puppy Adoptions our full-time business. It's still a family affair, with our aunt Beth managing customer service and sales, and our youngest child recently promoting herself to Chief Puppy Whisperer.

We have continued our partnership with multiple family breeders in our area. Every family goes through a vetting process so we know they are licensed, insured, and are a good fit with the way we want to raise puppies. We're so proud of the relationships we've forged with them. We love knowing our puppies are receiving excellent care in nurturing family environments, and we are thankful that we are able to help other families support themselves with a home-based business.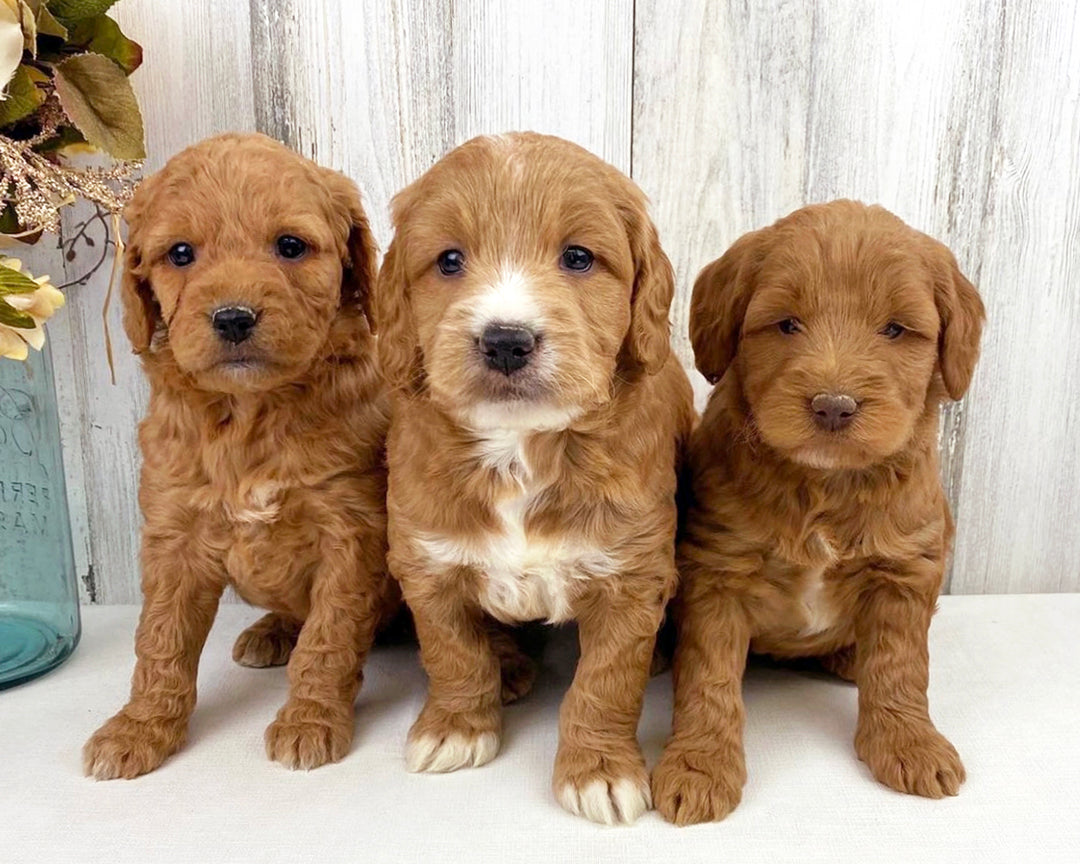 Puppies are part of our family and our everyday lives, but we do find time for a few other pastimes. Clint is an award-winning volunteer firefighter and EMT. Our family also loves spending time outdoors hunting, fishing, grilling, and especially camping.

We invite you to visit us here at Creekside. We will meet with you personally to answer your questions and guide you through the puppy adoption process. We can't wait to help you add a Creekside puppy to your family.

The Herschberger Family