Trey
Mini Poodle
Trey, Male
DOB: September 04, 2023
TAKE HOME: October 30, 2023
Deposit fee: $200.00
Full adoption fee: $2,000.00
If you are certain this puppy is for you, we recommend placing a $200.00 non-refundable deposit allowing us to hold them for you until pickup or delivery can be arranged (for an additional fee).
Breed:
Male Miniature Poodle
Estimated Mature Weight:
8-12 lbs
Vaccinations:
Up-to-date on all vaccinations and de-wormer (records included)
Health:
Well-puppy vet check at 7 weeks
Microchipped:
Yes
Other information:
AKC Registered
AKC Registered
Breed Summary
Poodles are favored for their intelligence, which makes them easy to train. They may have a dignified, elegant look about them, but Poodles are actually quite playful and amicable. They're good with other pets and children, particularly if they are introduced when the Poodle is young. They are loving, affectionate, and loyal, and they will be protective of their home and human family members. Poodles are agile and athletic, and many excel in agility, conformation shows, obedience training, rally, and tracking. They adapt well to any home environment provided that their exercise is prioritized. They thrive when they are busy and able to have daily mental stimulation as well.
Want to learn more about this puppy?
Trey's Parents
Mother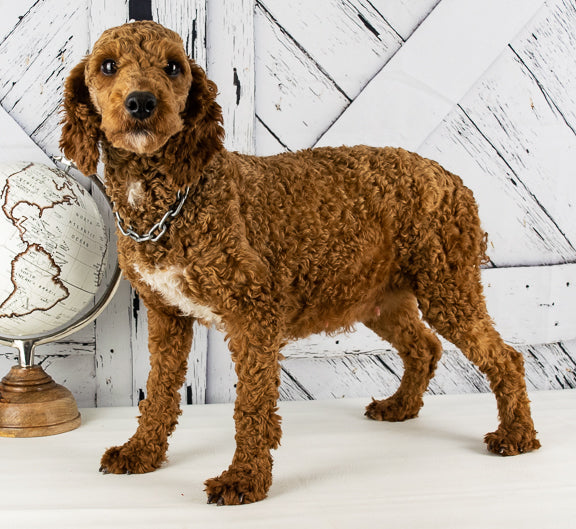 Betsy - Mini Poodle 14 lbs
▶
▼
Trey
◀
▲
Father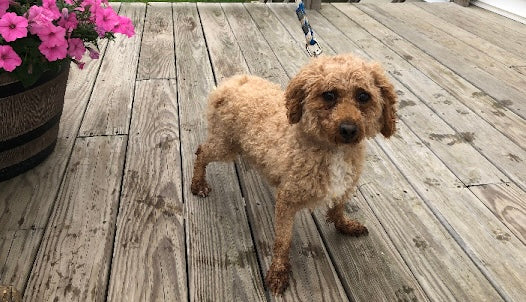 Rusty - Mini Poodle 5 lbs
Other puppies you may like