Available Puppy
Paris F1B
Paris F1B
F1B Cockapoo
Paris F1B, Female
DOB: July 14, 2023
TAKE HOME: September 07, 2023
Deposit fee: $200.00
Full adoption fee: $800.00
If you are certain this puppy is for you, we recommend placing a $200.00 non-refundable deposit allowing us to hold them for you until pickup or delivery can be arranged (for an additional fee).
Breed:
F1B Female Cockapoo
Estimated Mature Weight:
10-15 lbs
Vaccinations:
Up-to-date on all vaccinations and de-wormer (records included)
Health:
Well-puppy vet check at 7 weeks
Microchipped:
Yes
Breed Summary
Cockapoos are people-oriented and affectionate, and they get along well with children and other dogs, making them a great family pet. They are generally happy, friendly, and eager to please. They will typically keep themselves busy with games around the home, exploring their yard (if they have one), and just visiting with all of their humans, but they will still need regular walks for both exercise and socialization with people and other pups. Cockapoos are intelligent enough that training should be a snap, and they also excel at agility training and learning new tricks. They can be ideal therapy dogs. As active as they are, don't be surprised if their favorite thing to do is just snuggle up and soak up your love and affection.
Want to learn more about this puppy?
Paris F1B's Parents
Mother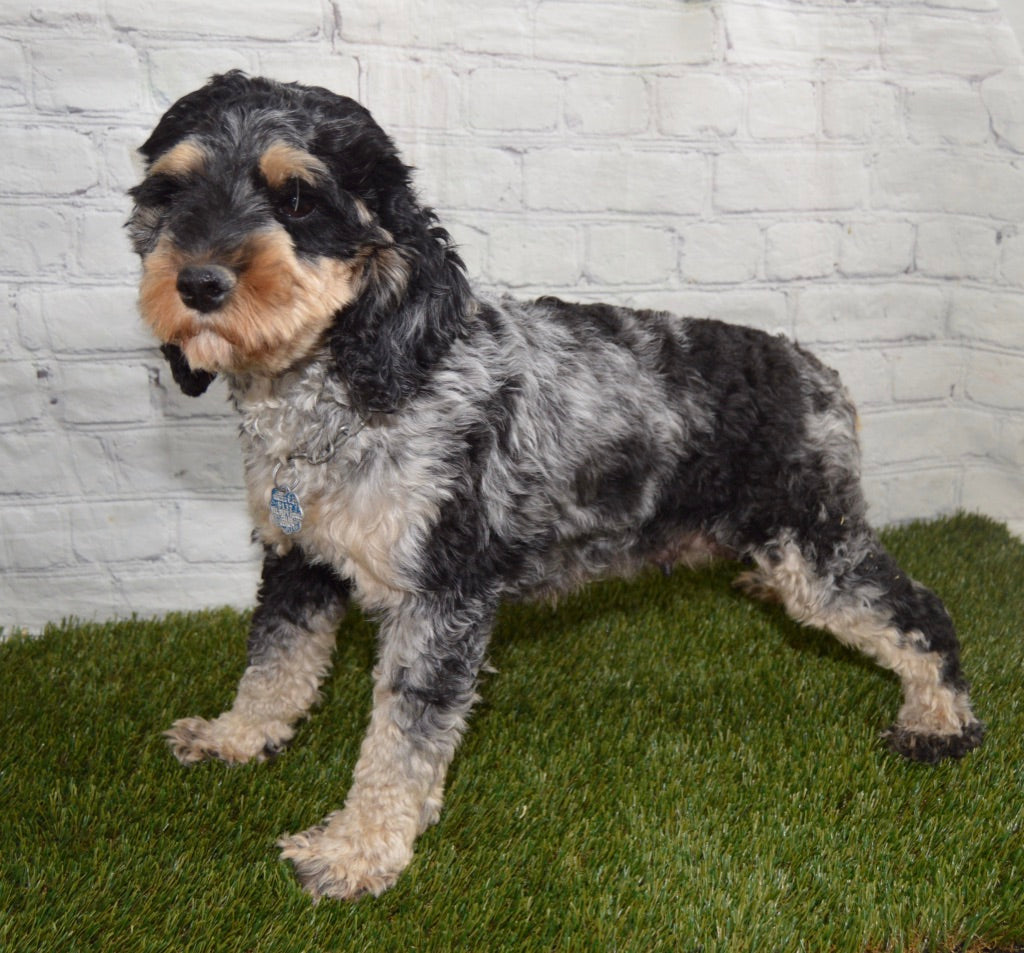 Dolly - Cockapoo 20 lbs
▶
▼
Paris F1B
◀
▲
Father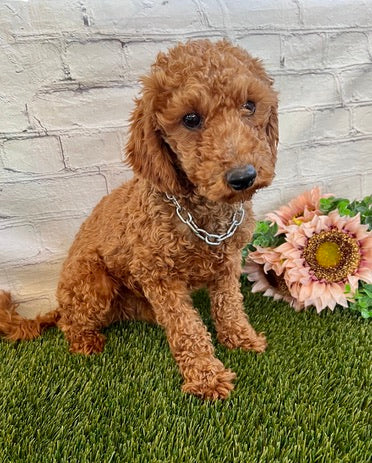 Tucker - Mini Poodle 6 lbs
Other puppies you may like