Oliver
Yorkshire Terrier
Oliver, Male
DOB: September 24, 2023
TAKE HOME: December 04, 2023
Deposit fee: $200.00
Full adoption fee: $1,400.00
If you are certain this puppy is for you, we recommend placing a $200.00 non-refundable deposit allowing us to hold them for you until pickup or delivery can be arranged (for an additional fee).
Breed:
Male Yorkshire Terrier
Estimated Mature Weight:
4-6 lbs
Vaccinations:
Up-to-date on all vaccinations and de-wormer (records included)
Health:
Well-puppy vet check at 7 weeks
Microchipped:
Yes
Other information:
AKC Registered
AKC Registered
Breed Summary
Yorkshire Terriers are surprisingly bold, brave, and adventurous despite their small stature. Their boldness can cause them to challenge larger dogs; they just don't see themselves as small. Early training and socialization can help manage such behavior. Firm, consistent training is also recommended to ensure your Yorkie understands its place in your home and who is pack leader. Untrained Yorkies are prone to Small Dog Syndrome, making them nervous, neurotic, snappy, or yappy. They are intelligent and alert, often serving as very effective watchdogs. They are companionable and affectionate, and they are best suited to families with children who are old enough to understand how to handle such a small dog.
Want to learn more about this puppy?
Oliver's Parents
Mother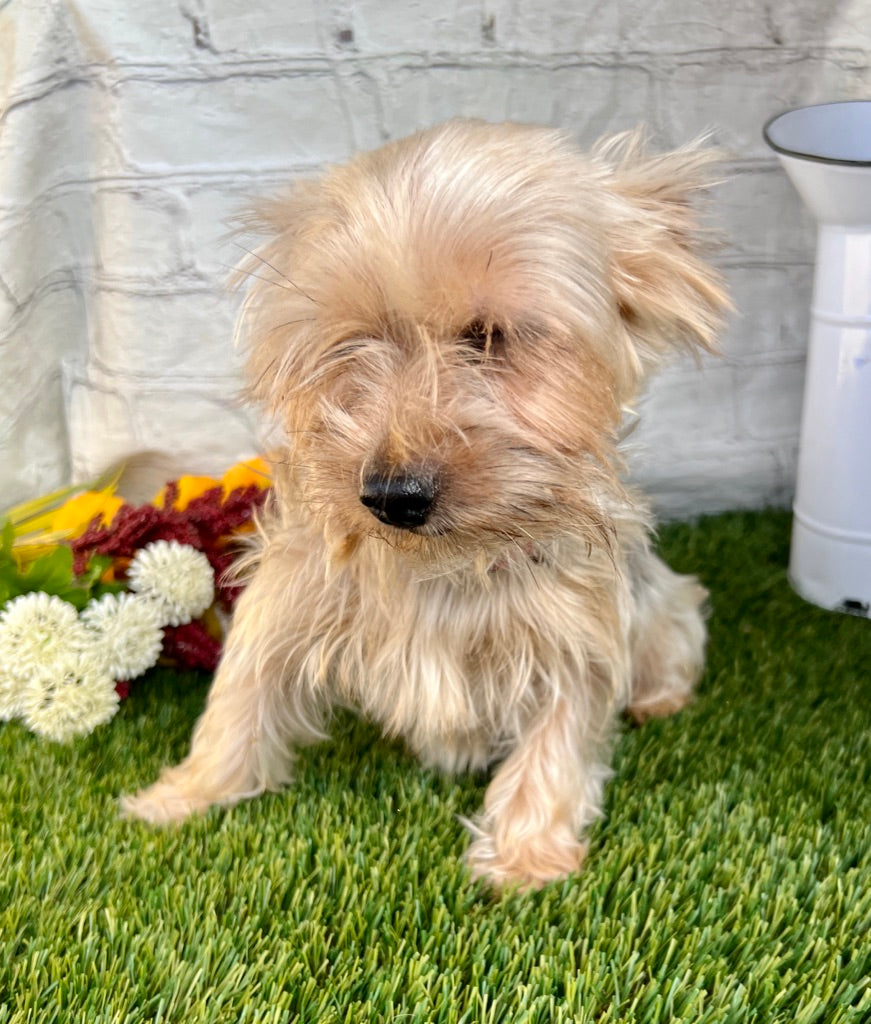 Sophie - Yorkie 6 lbs
▶
▼
Oliver
◀
▲
Father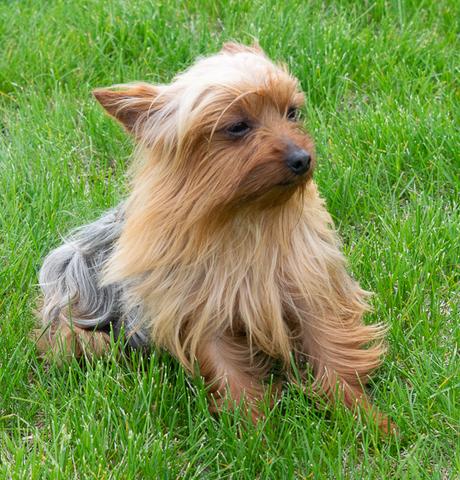 Zak - Yorkie 4 lbs
Other puppies you may like