Available Puppy
Daisy F1B
Daisy F1B
F1B Aussiedoodle
Daisy F1B, Female
DOB: September 15, 2023
TAKE HOME: November 10, 2023
Deposit fee: $200.00
Full adoption fee: $1,200.00
If you are certain this puppy is for you, we recommend placing a $200.00 non-refundable deposit allowing us to hold them for you until pickup or delivery can be arranged (for an additional fee).
Breed:
F1B Female Aussiedoodle
Estimated Mature Weight:
6-12 lbs
Vaccinations:
Up-to-date on all vaccinations and de-wormer (records included)
Health:
Well-puppy vet check at 7 weeks
Microchipped:
Yes
Breed Summary
Aussiedoodles inherit intelligence from both parent breeds, and the Australian Shepherd in them means they may be happiest with a job or activity to satisfy both their exercise and mental stimulation requirements. The Australian Shepherd genes also include a herding instinct, and they may try to herd family members, especially children, by bumping and nipping. Early training can help manage such behavior. These dogs can thrive in any home environment as long as they get daily exercise (walking, swimming, active play like fetch). If that isn't possible, a safe, fenced-in yard is ideal for running around and expending that energy. Because of their athletic ability, Aussiedoodles are often able to excel in dog sports like agility, flyball, and obedience exercises. Many successful therapy dogs are Aussiedoodles.
Want to learn more about this puppy?
Daisy F1B's Parents
Mother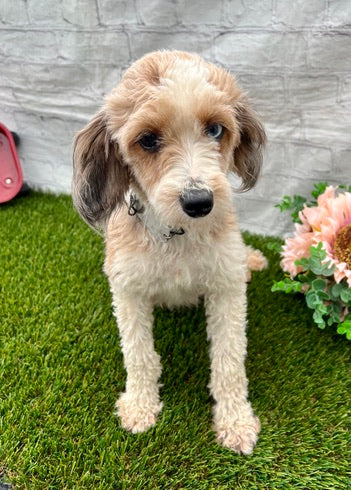 Precious - Mini Aussiedoodle 12 lbs
▶
▼
Daisy F1B
◀
▲
Father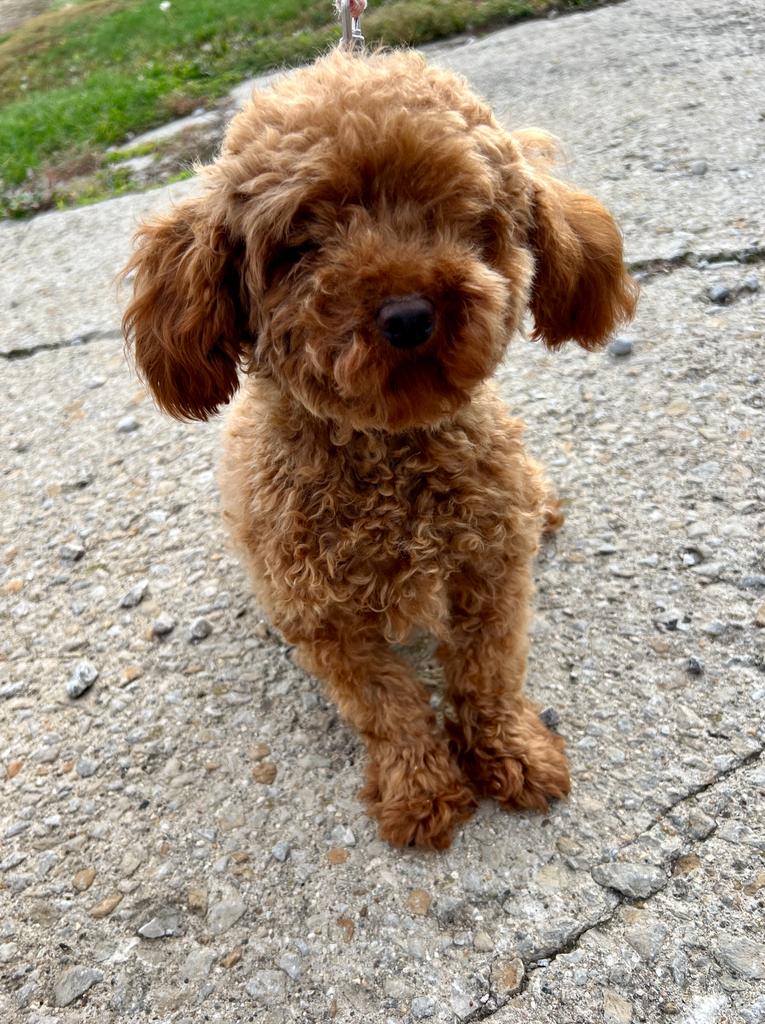 Bruno - Mini Poodle 6 lbs
Other puppies you may like