Available Puppy
Beverly F1B
Beverly F1B
F1B Bernedoodle
Beverly F1B, Female
DOB: July 27, 2023
TAKE HOME: September 21, 2023
Deposit fee: $200.00
Full adoption fee: $2,500.00
If you are certain this puppy is for you, we recommend placing a $200.00 non-refundable deposit allowing us to hold them for you until pickup or delivery can be arranged (for an additional fee).
Breed:
F1B Female Mini Bernedoodle
Estimated Mature Weight:
15-25 lbs
Vaccinations:
Up-to-date on all vaccinations and de-wormer (records included)
Health:
Well-puppy vet check at 7 weeks
Microchipped:
Yes
Breed Summary
Bernedoodles are playful and affectionate. They love spending time with their human families and are known to get along well with other animals and children. They need to be close to their loved ones, so you may find that your Bernedoodle doesn't do well if left alone for long periods. This breed can be wary of strangers, but early training will help socialize them and manage that behavior. Your Bernedoodle will absolutely love going outside for daily walks and active play like fetch. They will be happiest with a fenced-in yard because the breed has a moderate tendency to hunt and wander. They can thrive in most living situations as long as they are able to get the time and space for daily exercise.
Want to learn more about this puppy?
Beverly F1B's Parents
Mother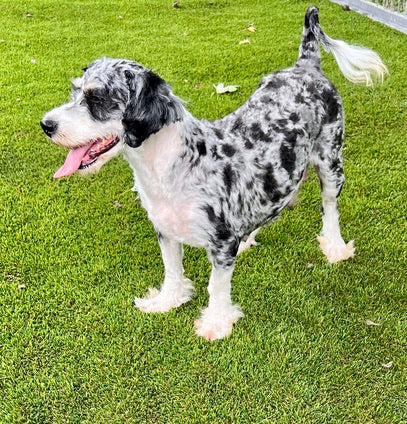 Dixie - Mini Bernedoodle 32 lbs
▶
▼
Beverly F1B
◀
▲
Father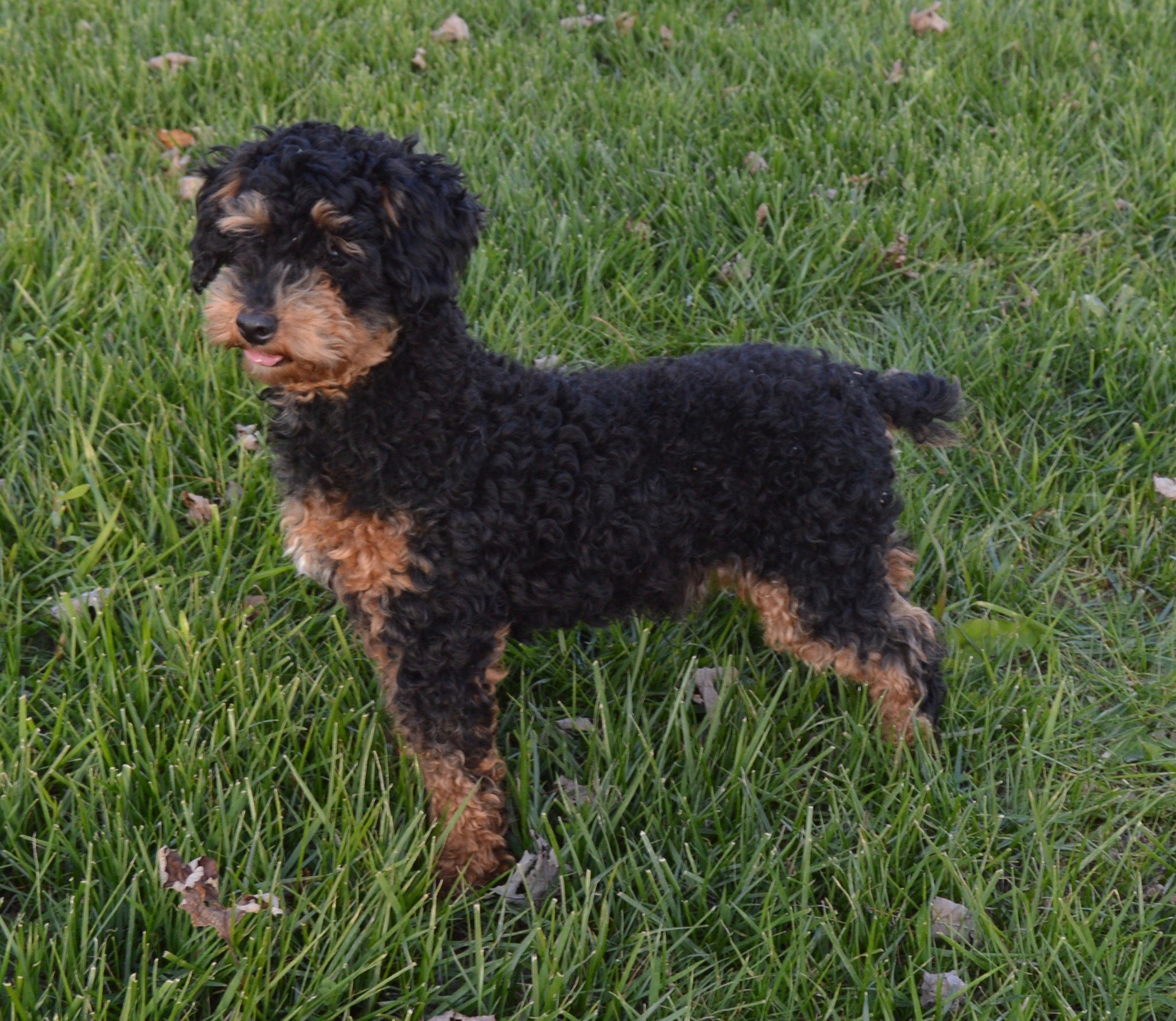 Ace - Mini Poodle 7 lbs
Other puppies you may like